Certificate ISO 9001:2015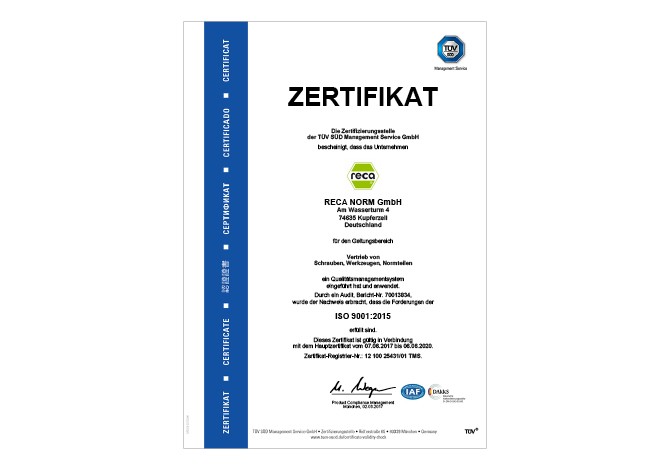 We offer quality.
Employees of RECA NORM follow an effective, well-functioning quality management system which meets the requirements of ISO 9001:2015. This ensures a constant quality level for all products and processes.
For us, quality is not just the benchmark of all our actions, but primarily a challenge and opportunity.